to Escort Service Time-Girl in Freiburg.
We are from the authority Freiburg after
Paragraph 12 Prostitute Protection Act Approved Company.
The ladies offer discreet company or private visits,
like unobtrusive in the hotel / office or other places.
The ladies are well dressed. They know how to give themselves like a modern business woman.
Also, they can appear very sexy or athletic.
Wishes are welcome!
Enjoy a date with the ladies.
Treat yourself to an unforgettable experience.
To get a Escort Girl  for a home or hotel visit, or escort service,
is it only possible if you personally call us!
Absolutely discreet, these are brought to you by an independent driver service.
The travel costs vary depending on the distance. These are always calculated from Freiburg!
The escort ladies demand for Freiburg city:
30 minutes – 100 €
45 minutes – 130 €
60 minutes – 150 €,
plus the travel costs!
Bookings outside Freiburg starting from:
60 minutes – 150 €,
plus the travel costs!
In addition, the escort ladies offer EXTRASERVICES, (see profile)
which are synonymous with the escort ladies directly to agree.
The escort ladies offer some FREE EXTRASERVICES, depending on the duration of the booking period.
Which are the must always be discussed with the escort ladies personally!
Booking times:
We are available for booking …
Mon – Sun: 10:00 – 0:00
Fri & Sat 13:00 – 3:00
…to disposal!
Time Girls Agency Phone: +4915204808888
We accept currencies like Euro, Swiss Francs and Dollars
EC card payments possible.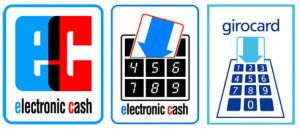 Wir unterstützen: